Lace Trim Embroidered Tulle Non Stretch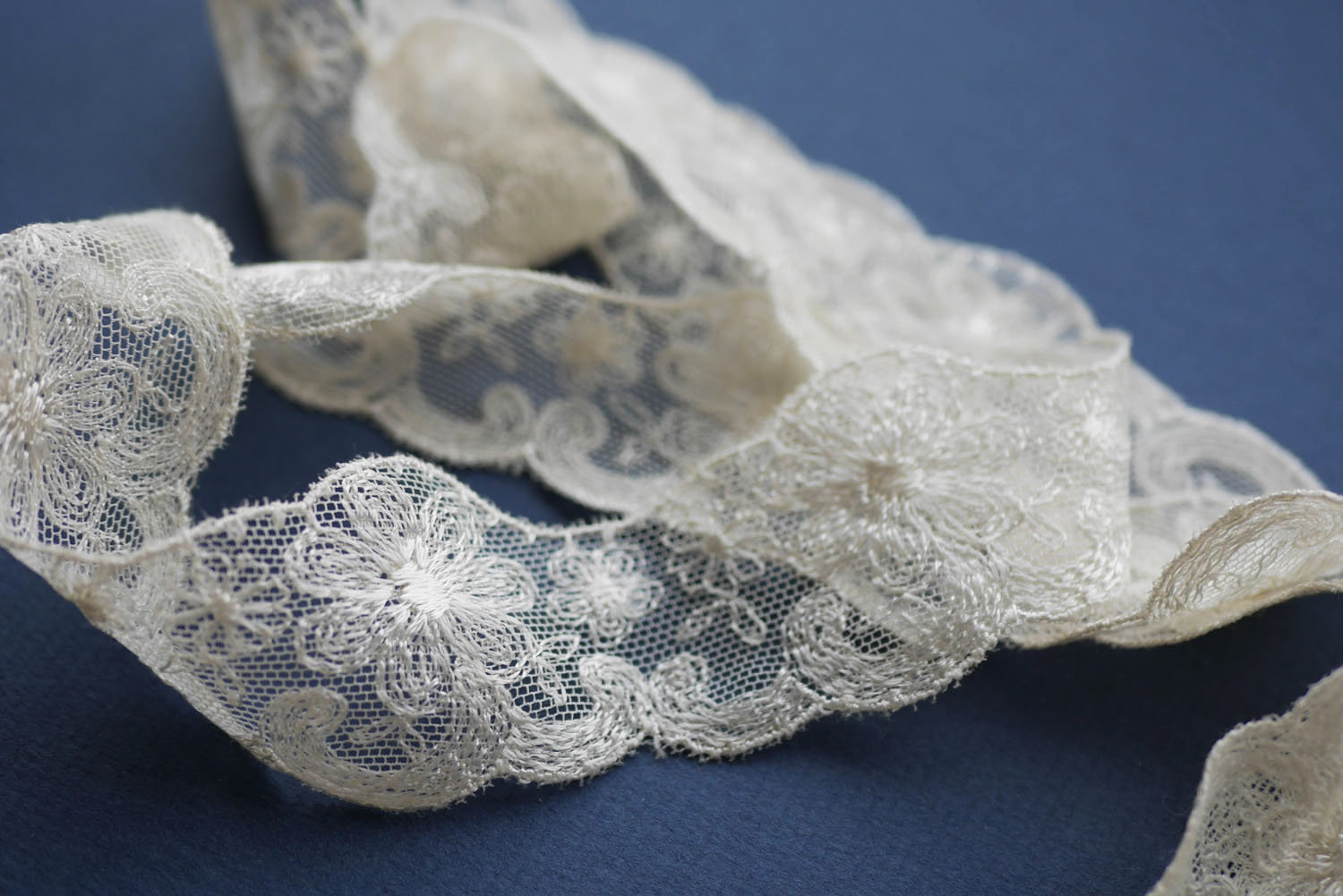 Lace Trim Embroidered Tulle Non Stretch
This is a non-stretch lace trim with a scallop along both edges.

It has floral motifs embroidered into a tulle base. Very vintage in style and perfect for adding as a trim to clothing.

Also great for use as wedding decor and crafty DIY projects.

Measurements are 3.5cm at the widest and 2.25cm at the narrowest point.

Colour is ivory.

If you require a swatch, please go to the SWATCH listing in my shop.